Besseggen ridge
hike guide
Here you will find a complete guide that covers accommodation, food, and other activities. All of the information is written and maintained by local businesses by Besseggen.
Most people that hike Besseggen takes the ferry inwards the Gjende lake, before they start the mountain climb. The Gjende ferry starts from the dock at Gjendesheim every morning, and goes to Memurubu. It is by Memurubu that the hike begins. You can also choose to hike Besseggen the other way around, starting at Gjendesheim or Bessheim. You will end up at Memurubu, and then you take the ferry back to Gjendesheim.
Besseggen hike trail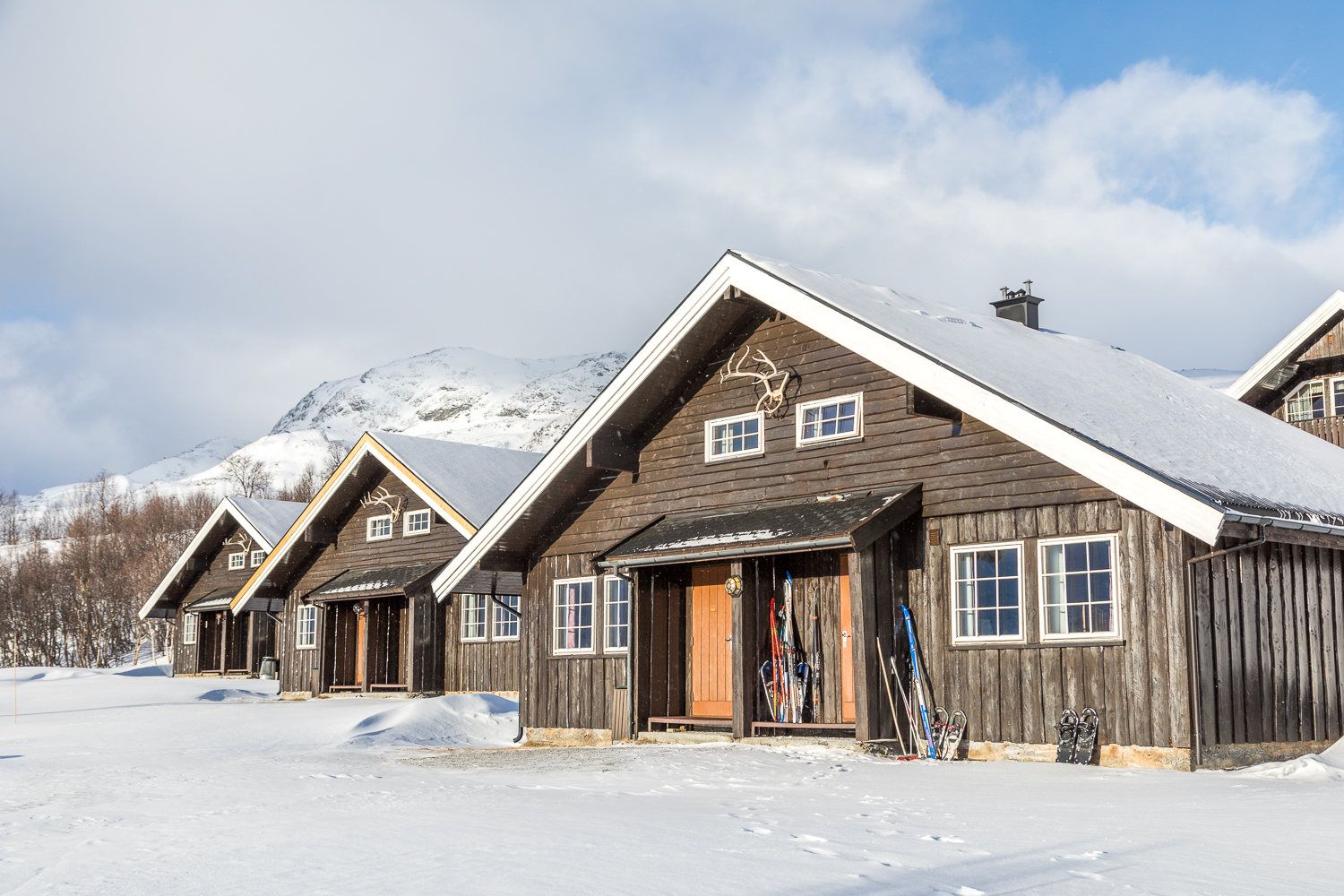 Accommodation
Around Besseggen you will find 7 different accommodation options that varies from tent camping sites, high standard camping sites and mountain hotels with rental rooms with bath.
There exists many different accommodation options beside Besseggen, and you have the choice between room rentals and camping out in nature. The tourist lodges Gjendebu, Gjendesheim, Hindsæter and Bessheim all have room rentals.

At Besseggen Mountainpark Maurvangen, Bessheim and Sjodalen Hyttetun have cabin rentals and camping sites.

All these sites are good starting points for hiking Besseggen.
Accommodations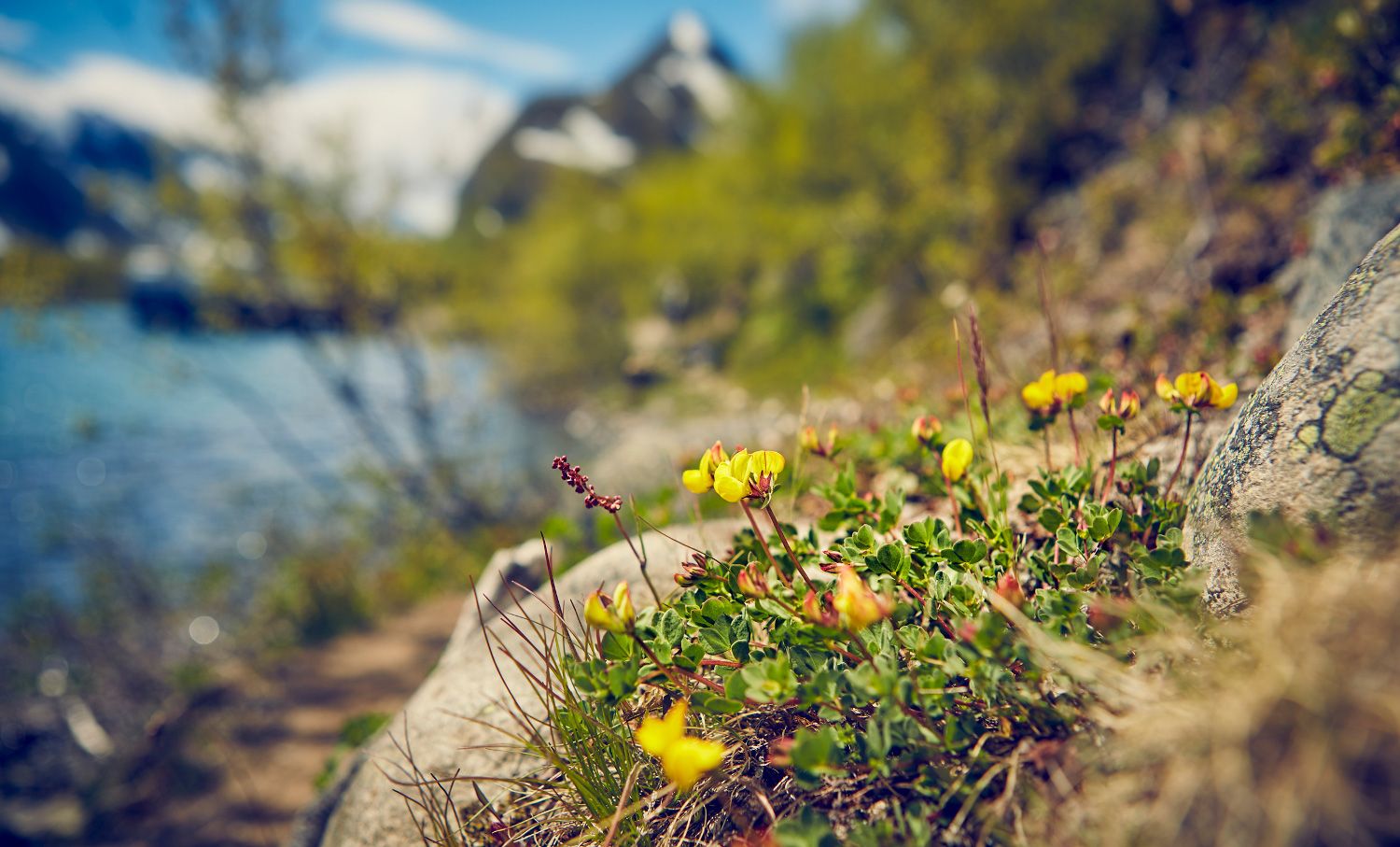 Information
Get more information about Besseggen, packing list tips, and historical information.
On our information page you will find packing list tips, and other good to know information for the hike. There is also historic information about Besseggen, such as excerpts from Henrik Ibsen's book Peer Gynt, aswell as local history about Jo Gjende and Gjendine Slålien.
Information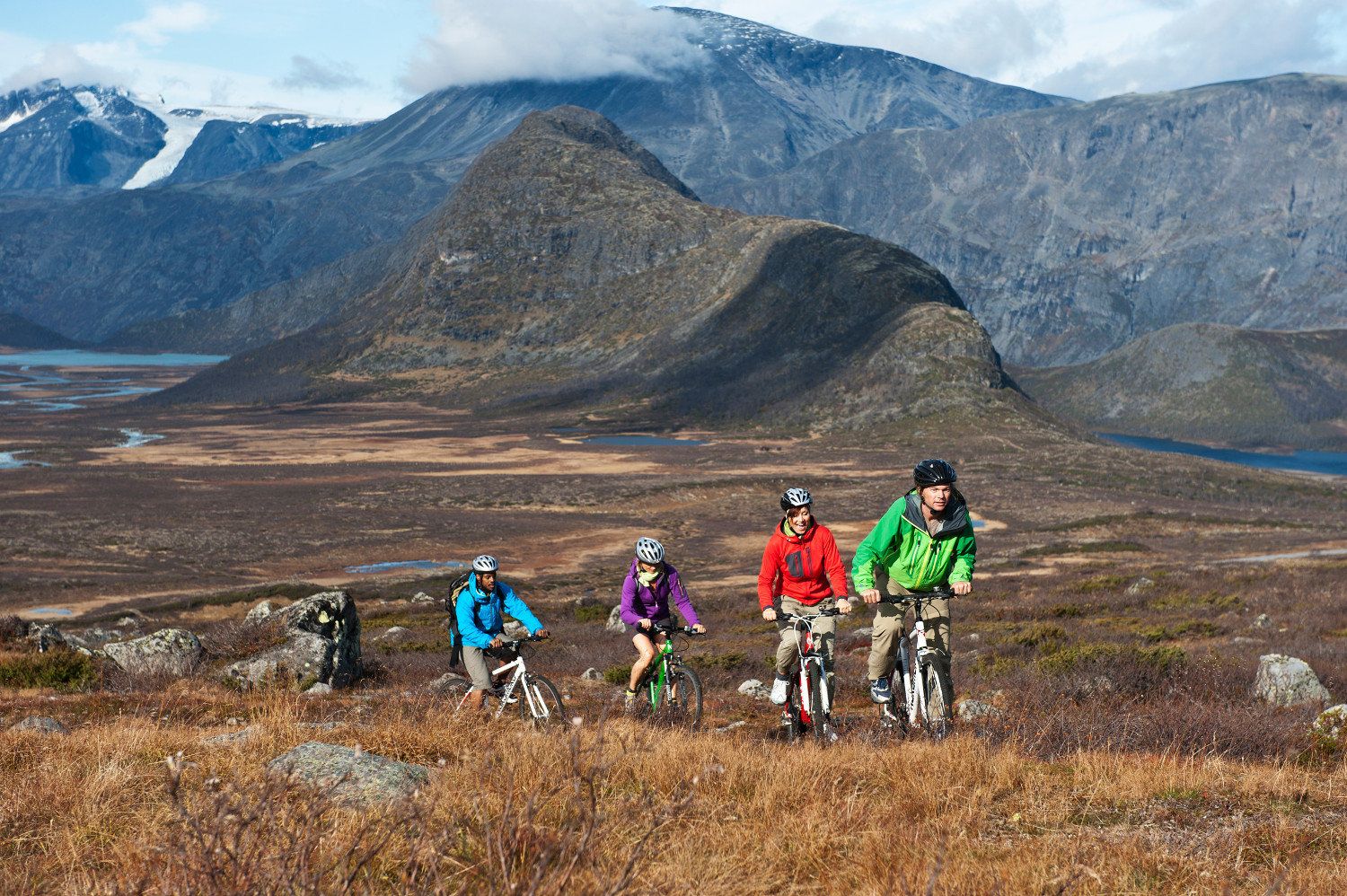 Activities
Mountain biking, rafting, mountain trout fishing, mountain climbing and many other activities
The fantastic nature area around Besseggen is home to many other activities other than hiking. Many visitors in the area often spend one extra day for these, and there exists something for every taste. See our list for suggestions.
Activities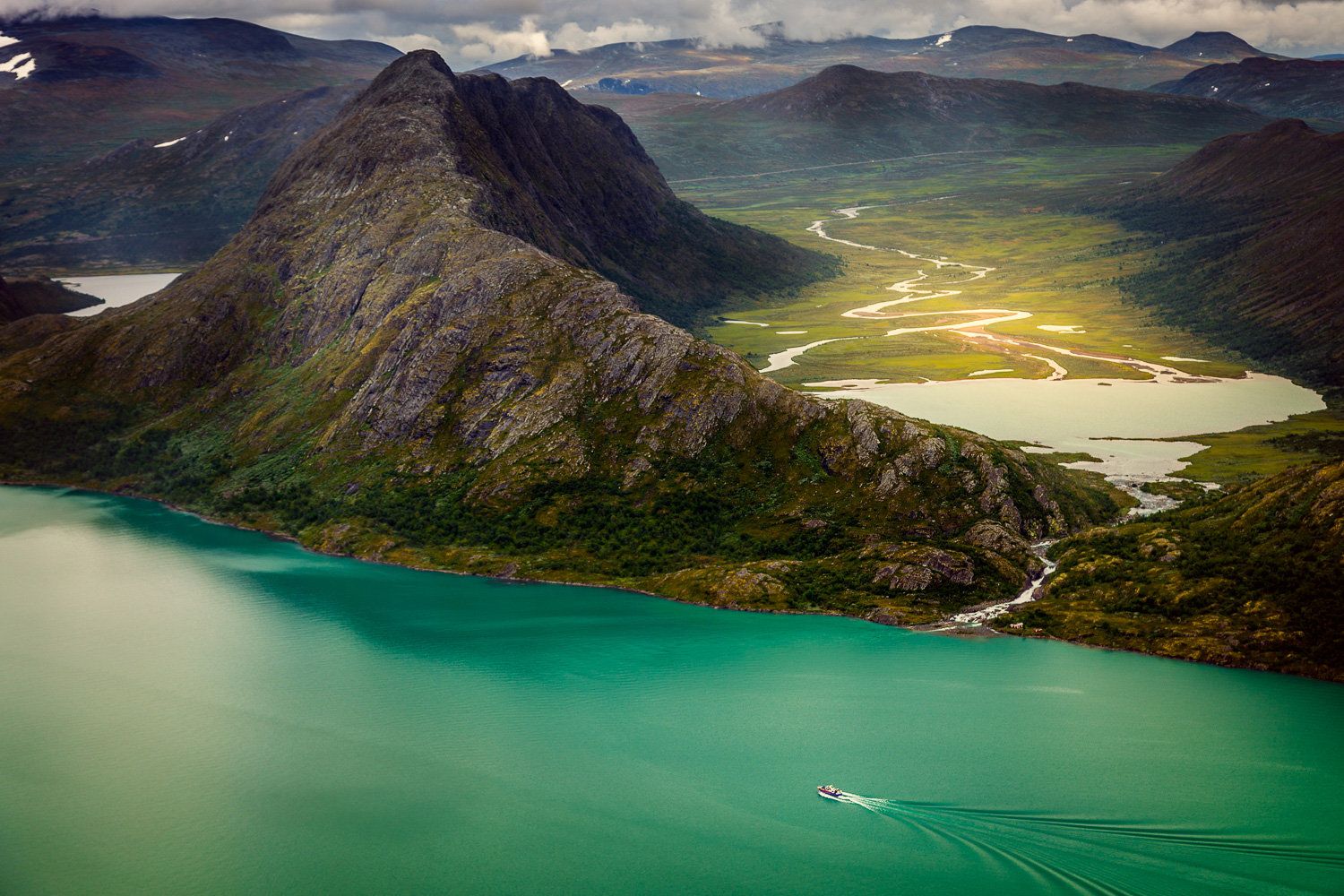 Hikes
Get information about other hikes in the area such as Bukkelægret, Knutshø, and Nautgardstind.
Nearby you will find hikes of different difficulty. Many have hiked the Besseggen ridge already, or wants to go more in solitude, so why not try a new hike? Se our list of the many hikes in the area. PS: Gjendeguiden will be happy to take you on a guided tour.
Hikes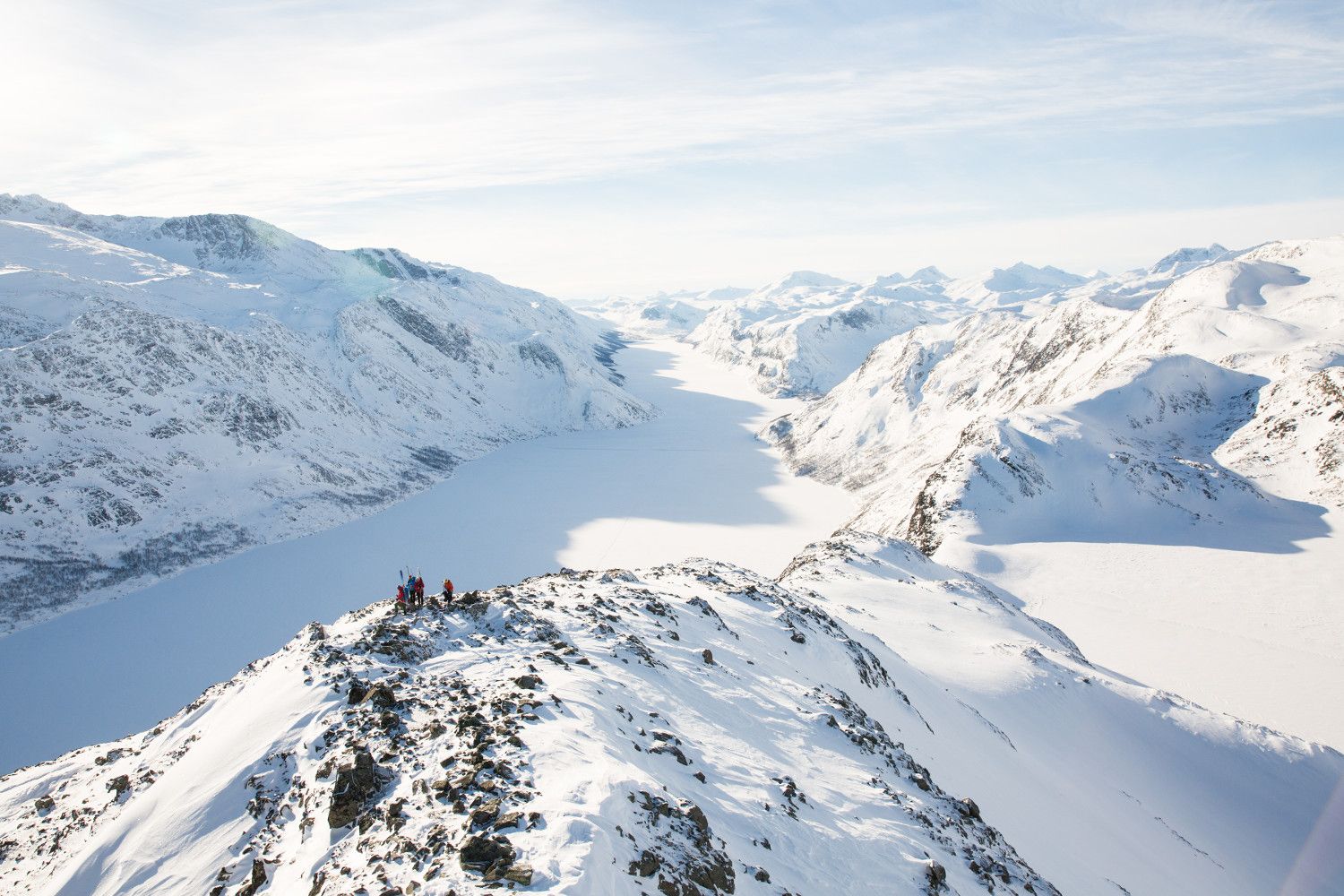 Winter by Besseggen
Open tourist lodges, new ski tracks, and equipment for rent.
Some of the best hikes are done during the winter with skiis on. If you want a proper long hike, then Høgruta Jotunheimen. Or maybe you want to try dog mushing or fatbike? If you wish to rent equipment, then contact Gjendesheim, Bessheim or Hindsæter for mountain skiis, randonnée skiis, cross country skiis, snowshoes and fatbikes.

Take the bus to Besseggen in 2019 from Otta. See Gjendesheim.no for updated bustimes.
Winter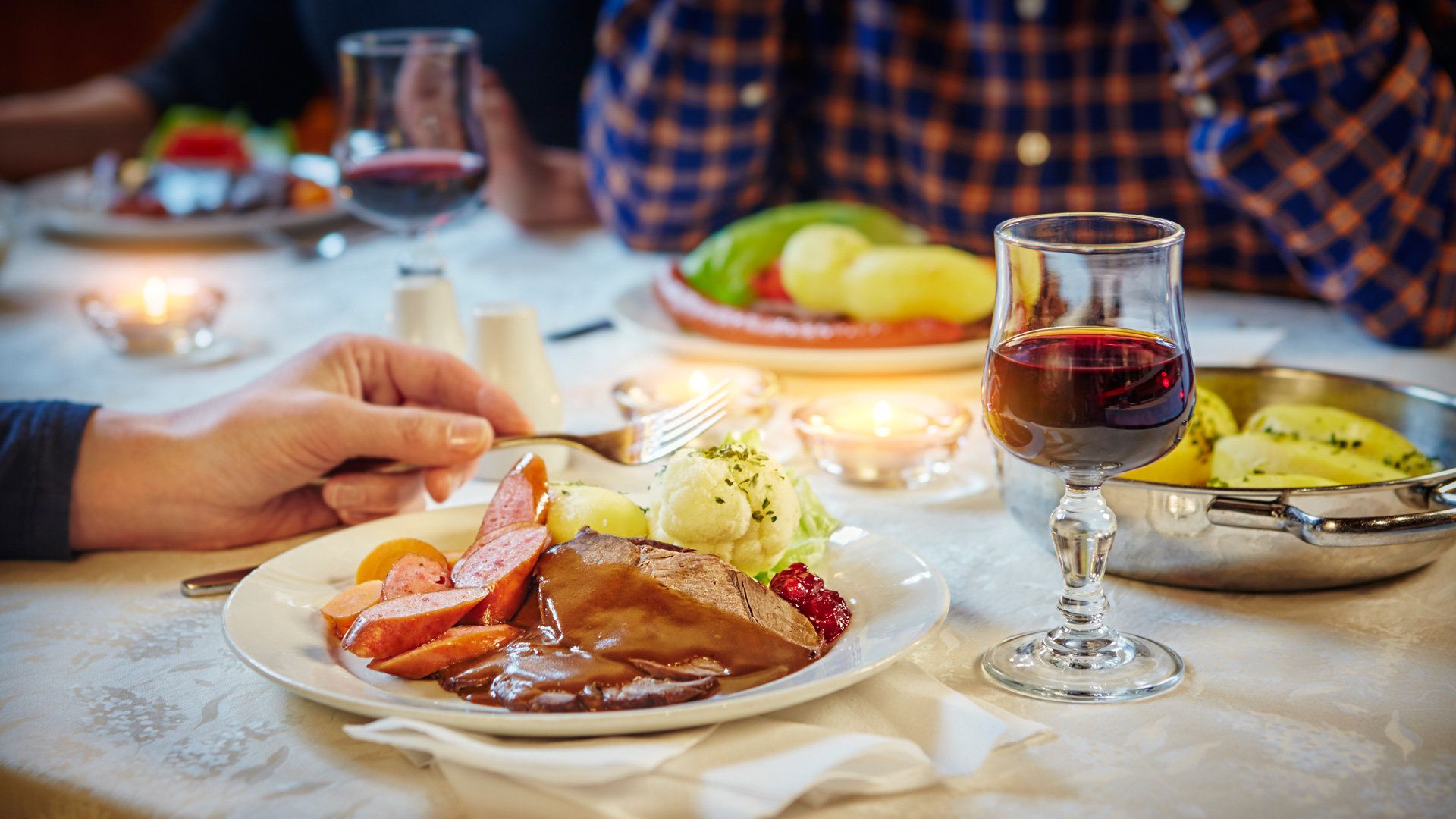 Food
In the proximity of Besseggen there are many farms in the local towns as Vågå, Lom and Otta where alot of exciting produce is made.
The food tastes better after a long day hiking in the mountains. By Besseggen you will find food and commodities of the highest quality. We have experienced chefs that are passionate about cooking, and the produce is locally sourced. Venison meat from deer that wanders in Jotunheimen, potatoes, vegetables and herbs from local farms, mountain trout from local fishing waters, berries from the nature and other tasteful things. Check our listings for what the different restaurants have to offer, and you wont be disappointed.
See food options