Bessheim mountain lodge and cabins
Frokostbuffet kvar morgon. Open kafe frå 11.00-20.00 kvar dag. A la carte middag frå 13.30 – 20.00 kvar dag. Treretters middag kvar kveld frå 18.30 – 20.30. Denne må bestillast på førehand.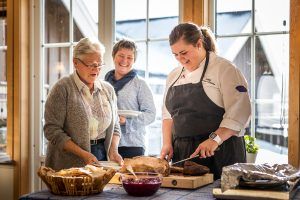 About Us
At Bessheim we serve traditional norwegian food. We like to serve local meat from moose, venison, deer, and mountain trout from local fishing waters in Jotunheimen.