Sjodalen hyttetun
Contact
Tlf: +47 934 07 138
Sjodalen Hyttetun is located nestled and idyllic in the forest valley just below the tourist road over Valdresflya 850 MASL. In the south there are barely 20 km to Besseggen and Gjende, while the Lemon lake is 16 km further north.
We have ten cabins with shower / toilet and two bedrooms suitable for 4-5 people, and two with simple standard. In addition, we have 20 rental spots for motorhomes and caravans with power and tent space. There's a kiosk and fast food takeaways restaurant in the yard, and a large gamme (tent) where you can warm yourself by the fireplace after a good trip.
The campsite is next to the Sjoa river, and from here we arrange family rafting throughout the summer. For those who like to fish, there good opportunities for it here. In the winter we are part of the 150 km of prepared ski tracks that connects the whole Sjoa valley together. And why not try a winter ascent of Besseggen?
FOOD
Cafê with dishes such as hamburger plate, pizza, Fish & Chips, reindeerwraps, waffles, cakes, pikelets, and more.
During the summer it is open every afternoon, and otherwise on demand. We got take-away to our staying visitors.
Winter: Cafê from 11-15 for skiers.  How about some hot chocolate with whipped cream and newly made waffles?
For menu and more information:  http://sjodalenhyttetun.no/servering/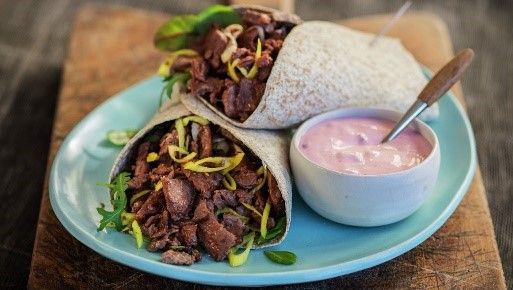 About Us
10 cabins with 2 bedrooms and  shower/toilet.
Pitches for mobile homes and caravan.
Camping with sanitary facilities.
Kiosk and simple kitchen.
Location
GPS: 61 ° 38 '2' '9 ° 0' 13 '
Distance to the bridge at Gjende: 25 min
Distance to Vågå city center: 38 min